The Global Health Network is useful for strategic partners because it enables the opportunity to access and work with this community of practice, comprised of researchers and health workers across LMICs. Also, this platform brings the ability to work and exchange information with many networks and organisation who have the same goal of improving public health outcome through more and better health research, be that in specific disease area or in cross-cutting topics such as data sharing, community engagement or research regulations. Lastly, the ability to deliver skills training and quality practices to research teams is of significant value to grant makers and research sponsors.
Partnership and collaboration is needed if we are to truly embed research in health care delivery and to build lasting, capable teams. Here, through this Strategic Partners Forum we bring together Industry, research funders, health delivery organisations and public health bodies to work together to ensure that The Global Health Network is meeting it's aims and also seeing how this can align to each partner's strategic goals. Working to our shared vision of better health outcomes in low-resource setting we can be stronger together. Here we aim that each partners work is amplified through coordination and sharing.

The role of this Strategic Partners Forum is to review the activities, outcomes and plans relative to each organisation's core aims and guide the Global Health Network in creating maximum impact by fostering more and better health research in low-limited setting.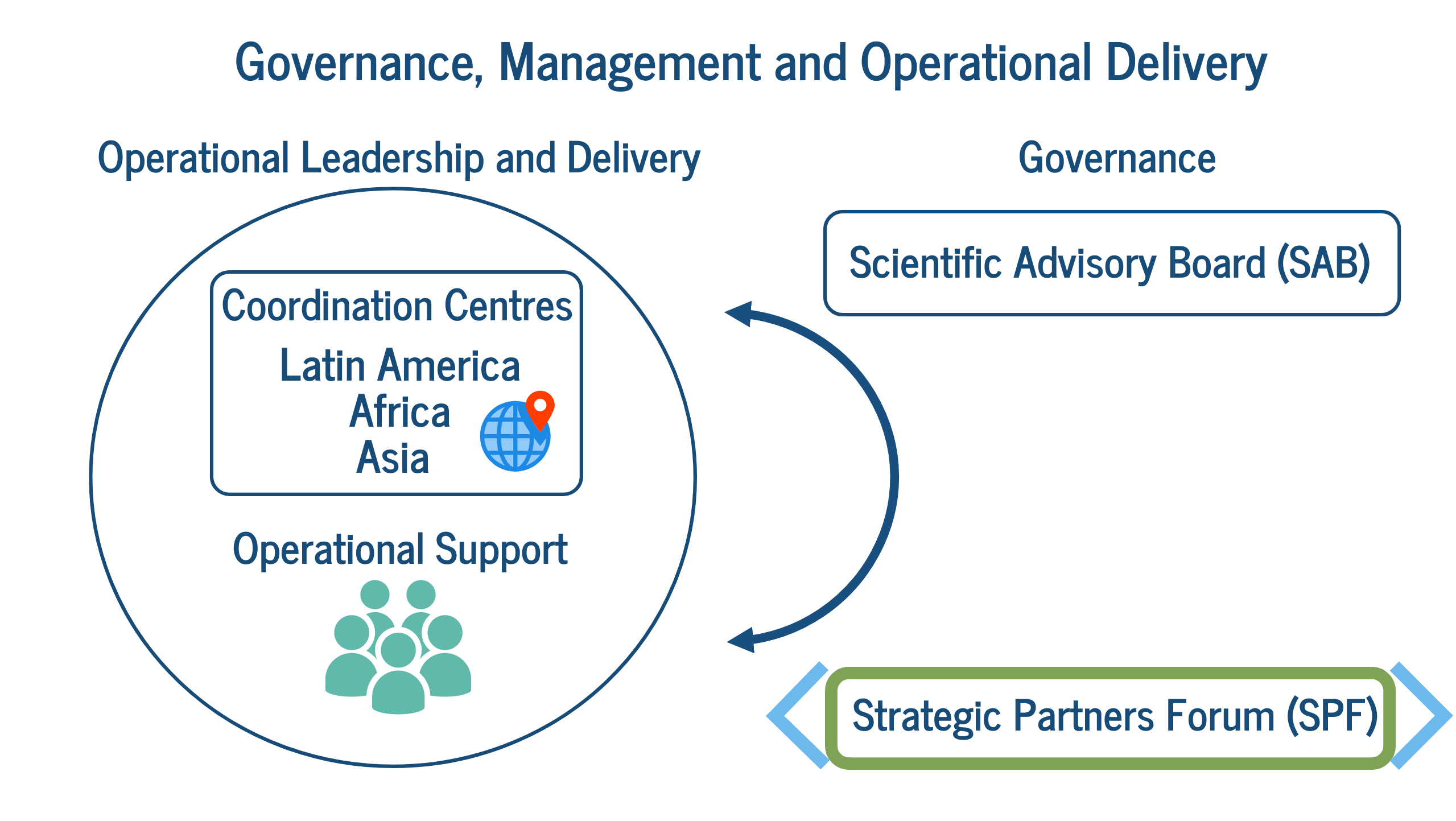 Invited Members of The Strategic Partners Forum include:
WHO


GSK


Pfizer


AMREF


Fiocruz


ICDDRB


Wellcome


The Bill & Melinda Gates Foundation


The Strategic Partners Forum terms of reference will be made available here.