The Global Health Network Scientific Advisory Board (SAB) provides strategic oversight of The Global Health Network's programmes, globally and at a regional level, including digital innovation, capacity development and research methodology across the platform.
The role of this Scientific Advisory Board is to review the activities, outcomes and plans to ensure we are working to the core aims and within these activities to create impact by fostering more and better health research in low-resource settings.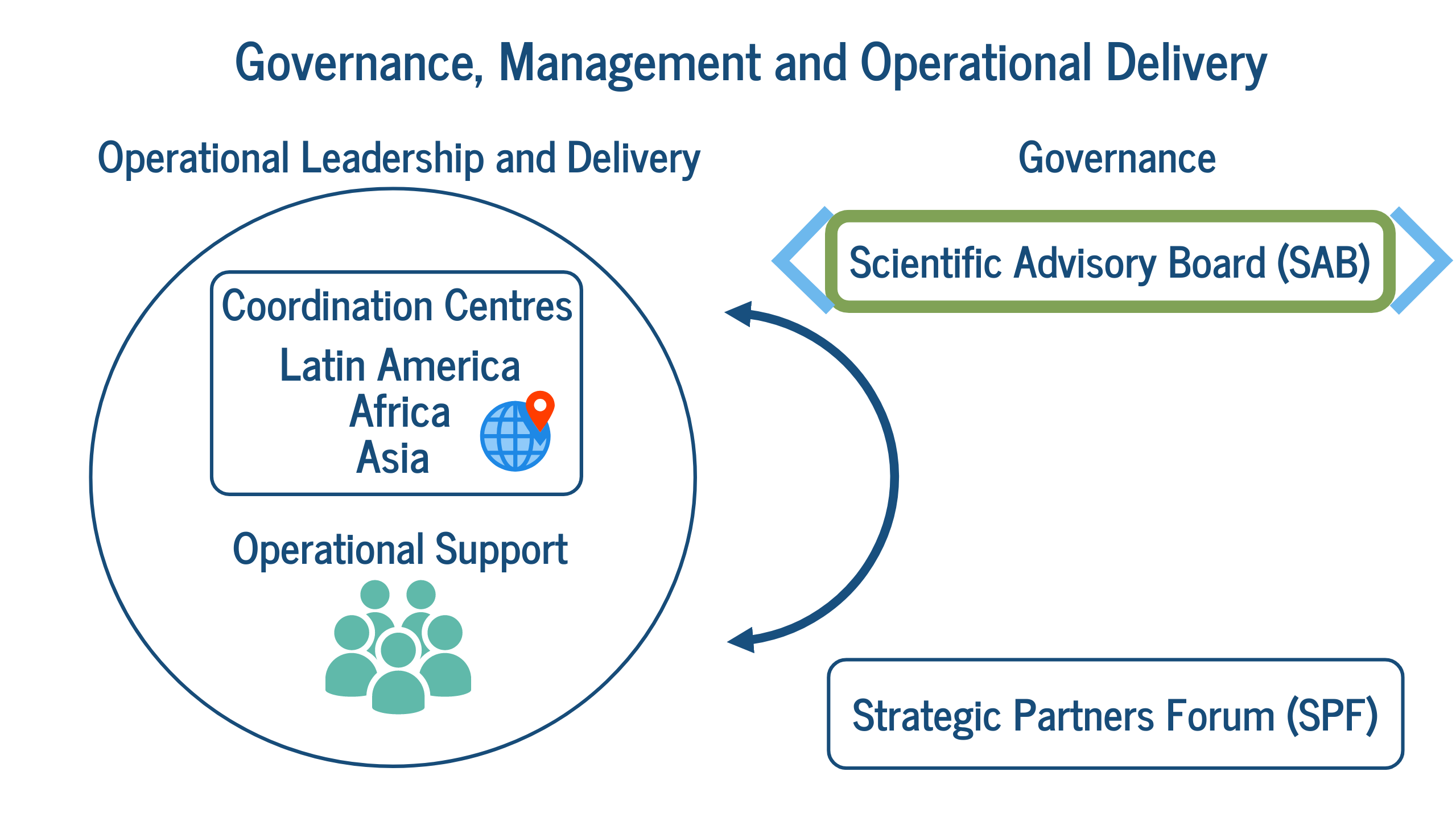 The members of The Scientific Advisory Board include:

Pontiano Kaleebu - UVRI, Uganda


Dorcas Kamuya - KEMRI, Kenya


Hector Garcia - Centre for Global Health, INCN, Lima, Peru


Francine Ntoumi - Faculte des Sciences et Techniques, Universite M. Ngouabi, Brazzaville, Rep. du Congo


Jackeline Alger -Hospital Escuela / Universidad Nacional Autónoma de Honduras (UNAH), Tegucigalpa, Honduras


Arthur Thomas - Oxford Internet Institute


Thomas Nyirenda - EDCTP, Cape Town, Africa


John Reeder, Director - Department of Research for Health, World Health Organization, Geneva (non-voting observer)


David Mukanga - Senior Program Officer (African Regulatory Systems), Bill & Melinda Gates Foundation

The Scientific Advisory Board terms of reference will be made available here.